Spare Part Supply
HPI Europe operates using a network of local distributors in each European country. This has always been the case since HPI began distribution throughout Europe almost ten years ago. This ensures the best distribution of HPI products throughout Europe, the best after sales service in each country, and in each language, and the highest availability of HPI products in different outlets for as many people as possible.

The European distributors carry vast stocks of tens of thousands of HPI spares covering the entire range. At present, our larger distributors carry in the region of 97% of current spares at any time. This is not to mention the large amounts of stock held at HPI Europe ready for dispatch to distributors upon request.
For example, fill rates from Mirage RC Enterprises, the UK distributor, are >98% and turnaround times for shop orders are on average 1-2 days.

The range of model shops in each country varies from the larger specialized RC-Car outlets, online shops which trade via e-commerce and postal mail, to smaller RC-Car sections within traditional toy and model shops. Therefore the spare part supply will differ from shop to shop. However, there are numerous model shops with excellent spare part supplies in each European country and every model shop can get practically every spare part from their HPI distributor within 3-4 days.

To find a model shop in your country and locality, contact your local distributor. You can find the distributors' contact details on the HPI Europe website in the Distributors section.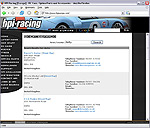 UK customers can directly locate their local model shop using the Shop Search facility available via the HPI Europe website - there are over 500 shops listed carrying HPI products.

German customers can find a shop search facility on the website of the German HPI distributor, LRP.

French customers can find a shop search facility on the website of the French HPI distributor, Avio&Tiger;.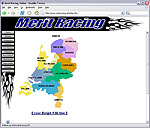 Or Benelux customers can find it on the Website of Merit Racing.

This mentions just a few of the biggest countries in Europe. You will find similar tools by contacting the HPI distributor for your country.

It is advisable to contact your model shop prior to visiting to ensure they have the required spare parts in stock. Model shops may have facilities to receive your order over the phone and/or have e-commerce services enabling you to place orders via their website. Either way they will be able to ship orders straight to you via postal mail.



HPI-Europe and their network of distributors do everything possible to enable the model shops to give you an excellent spare parts service. Model shops placing orders with HPI distributors, particularly in the larger European countries (UK, France, Germany, Spain, Holland) have no minimum order quantities for spare parts and turnaround times are on average 1-2 days with fill rates of >97%.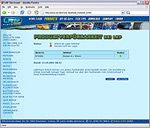 Some distributors even offer you an online tool to check the availability of all parts within their stock, for example:

LRP-Electroninc, Germany.
Mirage RC Enterprises, UK.

Simply key in the part number and you know immediately if a part is available at the distributor - no excuses left for the shops!



If despite all this your local model shop is not giving you a good service, whether not sufficiently stocking HPI spare parts, or not willing to order for you, please contact your local HPI distributor or HPI Europe directly and they will be able to advise you.